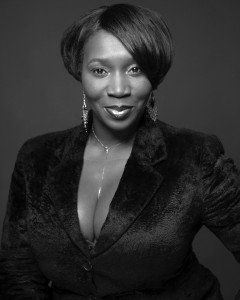 "Do The Work, Identify Your Intentions, Know Your Worth, Don't Be Tempted By Shiny & know that things are subject to change so REMAIN OPEN" – Bevy Smith
I'm starting off 2017 sharing the incomparable Bevy Smith's professional story because it could be your story.
Bevy made it happen.
A one-woman tour de force, Bevy is a rare and extraordinary combination of pop culture encyclopedia, intelligence and real depth. On-camera she is larger than life, smart, present, witty, bold, opinionated, unapologetic and totally entertaining. Off camera Bevy is all that and more: Warm, generous, aware, curious, speaking her truth and always coming from a place of integrity.
Once upon a time Bevy was the very successful Fashion Ad Director for VIBE and then Rolling Stone, one of the first people to connect the music world and fashion brands in a big, lucrative way.
After many fabulous years sitting front row in Paris, Milan and New York, Bevy knew the print magazine business was a losing proposition and that growth – personal and professional – was ahead of her in front of the camera.
She quit her job and went to work becoming a media personality. That was 12 years ago.
Almost immediately Bevy was offered to co-host Tim Gunn's Guide To Style for Bravo…and she turned it down. Because it wasn't the right deal for her.
That took guts. Smarts. Moxie.
It's a testament to Bevy that then-Bravo programming chief, Andy Cohen, didn't say "you're nuts." Instead, he said, "We're going to work together someday."
And they did. Seven years later Andy offered Bevy "Fashion Queens" on Bravo and since 2015 Bevy has hosted "Bevelations" on RadioAndy SiriusXM (channel 102.) Bevy is also a member of Wendy Williams' Style Squad on BET and starting this fall will be seen nationally on PageSixTV, syndicated on Fox stations.
Seven years is a long time to hang in there. But then not really. Ask Viola Davis and Jon Hamm. Bevy wasn't sitting on her hands waiting for the phone to ring. She did the work, created opportunities and made it happen. This is how she got from there to here:
Be Strategic. Identify your goals, have a game plan, do your research.
Do the work. Immediately after quitting her magazine job, Bevy started acting lessons, host training, improv classes and writing courses. She practiced and was open. She asked questions and paid attention. She respected the protocols of the industry she wanted to conquer. Within six months she was contributing to magazines as a writer and getting booked on TV shows as a guest fashion and pop culture expert.
Know who you are, be confident and know your worth. This isn't easy. You have to dig deep. Even though the Tim Gunn show was not the right opportunity for Bevy, she understood it was an affirmation that she was doing what she was supposed to be doing. Bevy was not driven by fear. Bevy was observant, practiced emotional intelligence and knew to trust her instincts to stand out and built her brand (before personal brands were a thing.)
Play the long game. Your journey won't be overnight and it won't be linear.
Connect, don't network, to build and maintain genuine relationships.  Bevy describes traditional networking as predatory. Have hustle but don't ever hustle people. Be real. There's a reason Bevy could turn down Andy Cohen and yet he loved her. Bevy is still close to the boss who mentored her at the ad agency where she answered phones in college. Be generous and always leave a situation in the right away (see play the long game above.)
Fly low to the ground. Be smart about your finances so you can take risks and take advantage of opportunities.
Create opportunities. Always entrepreneurial, Bevy played to her strengths creating a marketing company, Dinner With Bevy, connecting brands and celebrities. As Bevy says, "You want to be in the room." Figure out a way to get in the room. Own your thing as much as you can – your social media, your platform, your business.
I take Bevy's tagline to heart: It gets greater, later!
…and I love these words to live by: Be witty, have a clever comeback, be cute, well-dressed and able to dance.

Follow Bevy:
Bevelations on Radio Andy SiriusXM