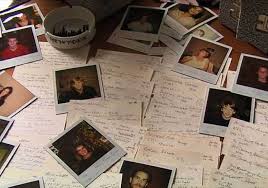 Sunday, February 24, 2019 is the 91st annual Academy Awards. And for the 91st time, no one will take home a gold statue for casting.
This vexes me all year round but never more than in the weeks between the announcement of the nominees and the telecast, because wherever there are actors on a screen, a casting director was essential to the process.
The right actors who bring to life a director's vision don't just magically show up on set…and yet, casting directors are the only film crew members in the opening titles of a movie who don't have their own Oscar category.
This isn't an accident or an oversight. Please.
I have dragged the Film Directors who consistently resist this category in past years. I'm not going to go back down that rabbit hole right now. The short version is they – the film directors – reject the term director in any other category which is why Directors of Photography (DPs) are called cinematographers in Oscars-speak.
But let's go deeper.
Take a look at the list below of the casting directors associated with films nominated in acting categories or best picture. Twelve women and two men. Casting is traditionally a woman's job. The Academy is steeped in tradition.
Now consider the fact that only four women have ever been nominated for Best Director and only one has one – Kathryn Bigelow.
No women are nominated for directing this year. There is no more ignoring how deeply ingrained the sexism is.
According to The Hollywood Reporter, The Academy has rejected creating a Best Casting category three times since 1996.
The Academy made Casting their 17th branch in 2012 after Casting By, Tom Donahue's wonderful documentary about legendary casting director, Marion Dougherty, brought this gross omission into focus and sparked an outcry.
17th branch sounds like an Mi6 spooks series to me and falls woefully, unacceptably, embarrassingly short.
Focusing on the work, you really notice casting in strong ensembles. Three of my favorites this past year:
Black Panther – casting by Sarah Finn who did Three Billboards Outside Ebbing, Missouri (amazing cast!) along with much cred in the Marvel Universe (Thor: Ragnarok).
Blindspotting – casting by Kimberly Hardin (Hustle & Flow) and Nina Henninger (Fruitvale Station).
Mid90s – casting by Allison Jones whose extraordinary credits include Freaks and Geeks, Lady Bird and Eighth Grade.
There are 24 current Oscars categories. Best Casting would be a perfectly neat 25th.
2019
A Star is Born – Lindsay Graham + Mary Vernieu
BlackKklansman – Kim Coleman
Black Panther – Sarah Finn
Bohemian Rhapsody – Susie Figgis
Green Book – Rick Montgomery
Can You Ever Forgive Me? – Jennifer Euston
If Beale Street Could Talk – Cindy Tolan
Roma – Luis Rosales
The Favourite – Dixie Chassay
The Wife – Elaine Grainger and Susanne Scheel
Vice – Kathy Driscoll and Francine Maisler
**There is no casting director credit on At Eternity's Gate. Julian Schnabel was a one-man band (SRSLY??)