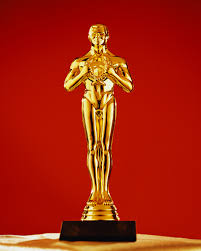 …and the Oscar for casting goes to…
I wish! Welcome to my annual list of Casting Directors who did not get nominated for an Oscar because there is still no Academy Award for casting. A casting "branch" was created by The Academy of Motion Picture Arts and Sciences in 2013 which was somehow a positive step 84 years after the awards were founded. Phooey.
(To learn more about this watch the documentary Casting By)
As national treasure Martin Scorsese said:
"90% of directing is casting"
As a casting director who works exclusively in the factual television & digital genre I've got no skin in the game except total respect for the talented women and men who love actors, storytelling, the creative process and collaborating with an extraordinary eye for talent.
The nominees are:
Arrival – casting by Francine Maisler
Captain Fantastic – casting by Jeanne McCarthy
Deepwater Horizon – casting by Deborah Aquila (@DebAquila)
Elle – casting by Constance Demontoy (Paris)
Fences – casting by Victoria Thomas
Florence Foster Jenkins – casting by Kathleen Chopin, Leo Davis, Lissy Holm
Hacksaw Ridge – casting by Nikki Barrett (bonus: how the production designer recreated Okinawa in Australia via Architectural Digest)
Hell or High Water – casting by Jo Edna Boldin, Richard Hicks (CSA Artios Award for best independent comedy – which I would designate a dramedy)
Hidden Figures – casting by Victoria Thomas (CSA Artios Award winner for best big budget drama and the cast won the SAG Award for best ensemble)
Jackie – casting by Lindsay Graham, Jessica Kelly, Mathilde Snodgrass, Mary Vernieu
La La Land – casting by Deborah Aquila, Tricia Wood (CSA Artios Award winner for best big budget comedy)
Lion – casting by Kirsty McGregor
Loving – casting by Francine Maisler
Manchester by the Sea – casting by Douglas Aibel (CSA Artios Award winner for best independent drama. Douglas discovered Brooklyn's own Lucas Hedges and cast him in Moonrise Kingdom)
Moonlight – casting by Yesi Ramirez (@yesi_casting. CSA Artios Award winner for best low budget film. Read more about how Yesi worked with Barry Jenkins and listen to her discuss on Studio360)
Nocturnal Animals – casting by Francine Maisler
Animation
Kubo and the Two Strings – casting by Allison Jones
Moana – casting by Jamie Sparer Roberts and Rachel Sutton
My Life as a Zucchini – casting by Marie-Eve Hildbrand
Zootopia – casting by Jamie Sparer Roberts
*I could not find a casting credit for The Red  Turtle
see you on twitter tonight! @barbarabarna