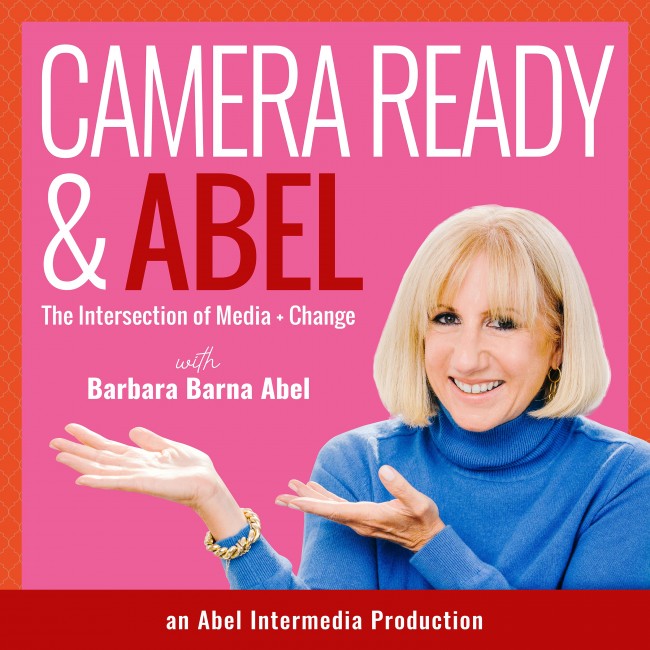 Camera Ready & Abel
Welcome! Camera Ready & Abel is the podcast that explores the intersection of media + change from personal growth to innovation to shifts in culture.
Each episode is curated with love by me with insights and strategies from real professionals with real stories to help you tap into your superpowers, find your voice, clarify your message and make an impact on the world.
Whether you're looking to build more credibility, gain more career traction or just want to be more comfortable and confident on camera – this is the podcast for you!
Because let's face it, we all need to be camera ready these days.
Be sure to subscribe and if you like what you hear, please leave a review. It's much appreciated!
As one of my clients said, come for the media insights and stay for the transformation.